Costain and Jacobs highways team working with Prince's Trust
On Wednesday 12th and Thursday 13th February 2020, a team from the North East worked alongside the Prince's Trust as part of a Building Careers event in Newcastle.
Over 30 young people were in attendance over the two days, as we explored the types of roles that are available for people coming into our industry.
Our partnership with Costain and Jacobs was well represented, with Stuart Culley (Community Engagement Manger, A19 Testo's), Natalie Peacock (Employment, Education and Skills Lead) and Emma Hughes (Jacobs' Collaboration Learning Improvement Champion) all in attendance.
On the first day, the activities included hands-on experiences based around virtual reality, plant and labour that were supported by our supply chain. Highways England were also able to support with an exercise based around the planning of the A1 in Northumberland.
On the second day, the team were able to support the young people build personal profiles, develop presentation skills and work on confidence building for interview situations. Our time was well spent, with some valuable experiences for everyone.
Naomi Hyde, Corporate Partnerships Executive from the Prince's Trust said:
"Thank you so much to you and your colleagues for volunteering your time for two days it is very much appreciated! It was wonderful to see the young people engage in both your VR activity on day one, and the mock interviews and speed dating on day two, from observation it looks like the young people got a lot out of the programme!"
Project information
The STEM Ambassador Hub North East covers Northumberland, Tyne and Wear, County Durham and Tees Valley and their vision is a World-Leading STEM Education for All Young People.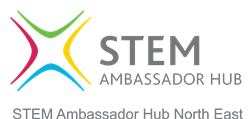 Return to list