Mental Health, Wellbeing and Reflecting at RTC - By Mica MacInnes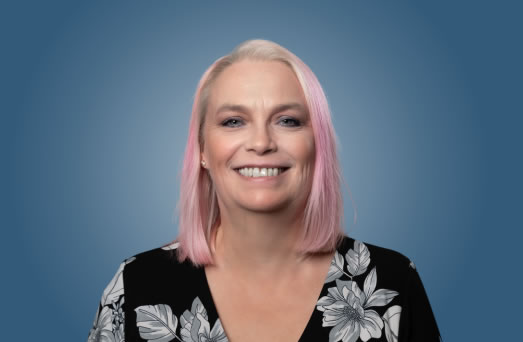 02nd Feb 2023
RTC has always believed that our people are the most important asset we have in our business. Two weeks before the first 2020 lockdown was announced, I remember sitting on a train back from London, writing a Covid-policy for our office, which had the welfare of our employees and clients at its heart – never really thinking it would be required. How wrong could I be…
We're here to support businesses…who supports us?
On a daily basis, our people provide support to business leaders, managers and their employees to help them to meet their business goals, and this was never truer than during the Pandemic.
We faced a range of situations with our clients, many of which had positive outcomes, for example, when businesses "pivoted" to provide products to support the fight against Covid, but there were also businesses who didn't fare so well, and had to reduce headcount, through furlough and redundancies, as well as some who, sadly, didn't survive.
The pressure on RTC employees to provide appropriate help, advice and support was significant as, for a time, they became part of the organisation they were supporting, and worked with them to find the very best outcome.
The responsibility of helping others to do the best for their businesses, whilst worrying about our own loved ones in the fight against an invisible assailant was, at times, a challenge. For some, this resulted in longer hours, sleepless nights and cancelling of booked days off.
Hello, is there anyone there?
Some employees felt isolated due to working from home. Prior to the Pandemic, the social element of working for a company like RTC was part of our DNA.
The office was a hive of activity, and provided the opportunity for us to connect, talk through the challenges we faced in business and catch-up on what was happening at home.
The day after Boris announced the country was going into a short period of lockdown saw our employees coming into the office to collect chairs and screens, notepads and pens. It was a very jovial atmosphere, and none of us had any idea that we would leave the office and never fully return to office life as we knew it.
Flexible is our middle name.
It was amazing how quickly we adapted to using technology we'd had available to us and never utilised to its full potential.
We took to Teams and Zoom calls like ducks to water, webinars and virtual sessions replaced in-person workshops and Miro and Mural boards became our best friends in collaborative work with colleagues and clients.
We scheduled regular 1:1s and virtual catch-ups with our teams, introduced a homeworking risk assessment, and produced a "Top Tips" for working at home, encouraging people to get up and stretch, have a walk (around the garden) and ensure they were keeping hydrated, but as the weeks dragged on and restrictions were lifted, then reimposed, it became apparent that we needed to consider the longer-term impact of the Pandemic on our employees, and the support required.
The future means work/life balance.
A mass return to the office has not happened and is unlikely to. Our people expect more flexibility, so RTC have adapted and now offer hybrid working. Line managers work with their teams to determine how much time individuals spend in the office vs working from home, and this differs depending on the role (we expect our client-facing people to be working with clients most of the time), and what individuals are working on.
We've found activities which require collaboration are best done face-to-face, as are meetings at the start and end of a project, as well as interim reviews. Teams are also expected to meet face-to-face at least once a month, too.
People also have flexibility in how they work their hours. We currently don't allow compressed hours so people work across 5 days (Monday – Friday), but the hours worked on those days is down to the individual, so it enables the early birds to start early, the night owls to work later, parents/carers to do the school run, dog owners to take a longer walk at lunchtime, and short appointments and tasks which have to be done during office hours can be completed without the need to take annual leave.
Prevention is better than cure
Our approach to mental health and wellbeing is focused on prevention, but we ensure appropriate support is provided when needed. We recognise working from home can bring its own challenges and have run workshops on the importance of mental health and wellbeing for all employees, as well as additional training for line managers to enable them to spot the signs of mental ill health and have the confidence to initiate a conversation early to prevent escalation. Our people are encouraged to manage their own workload and time management training is available to help them develop strategies to stay on track.
To further support, we offer Mental Health First Aid training to all employees, free, confidential counselling from an external provider for those who need it, have a Mental Health and Wellbeing policy, an intranet page dedicated to Mental Health and Wellbeing, and various social events to enable people to come together throughout the year.
Is there more we can do? Of course! There are always improvements we can make. We are constantly looking at what others are doing and reviewing if it would work for us as a business and be beneficial to our employees. We value the opinions of our people, and welcome suggestions at any time – not just on Time to Talk Day.
Return to list